03 Days Sportlight of Tanzania safari
This package is ideal for people who seek a wildlife experience, It offers three National parks that hold a wealth of wildlife, landscape and beautiful scenery to explore.
On top of that, you will have a chance of visiting and witnessing the largest unbroken Caldera in the world – Ngorongoro conservation area known as multiple land use.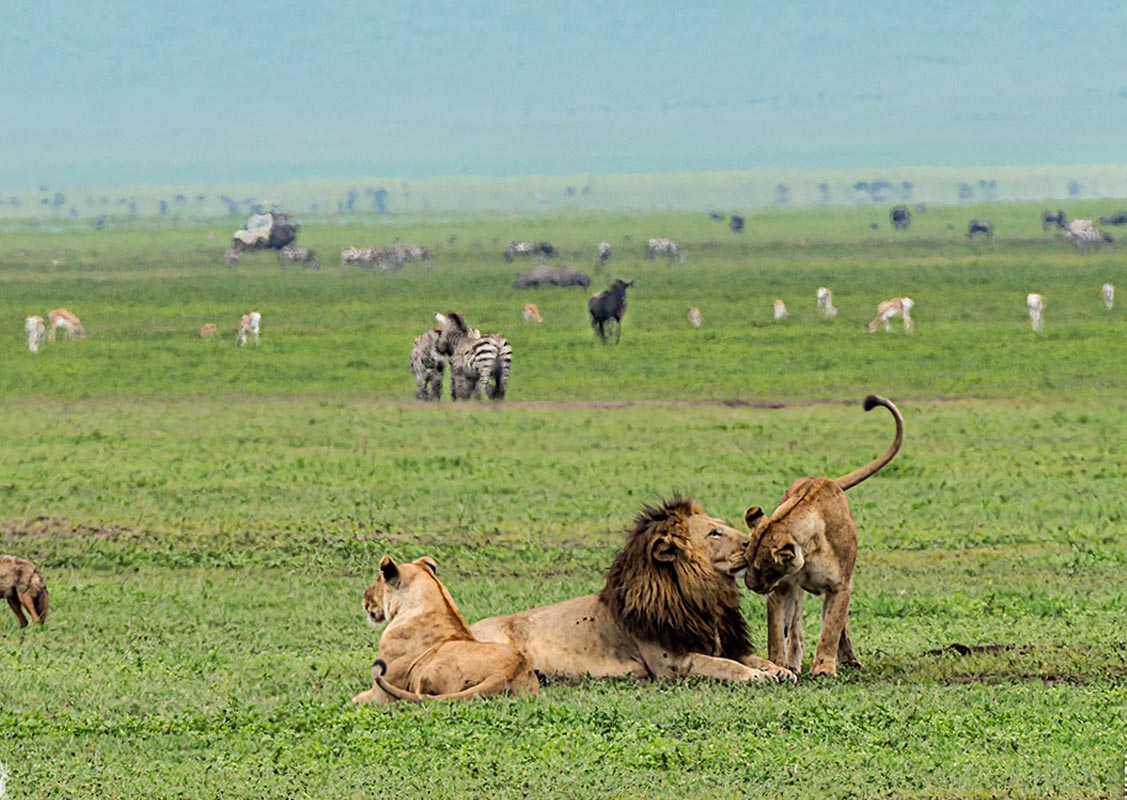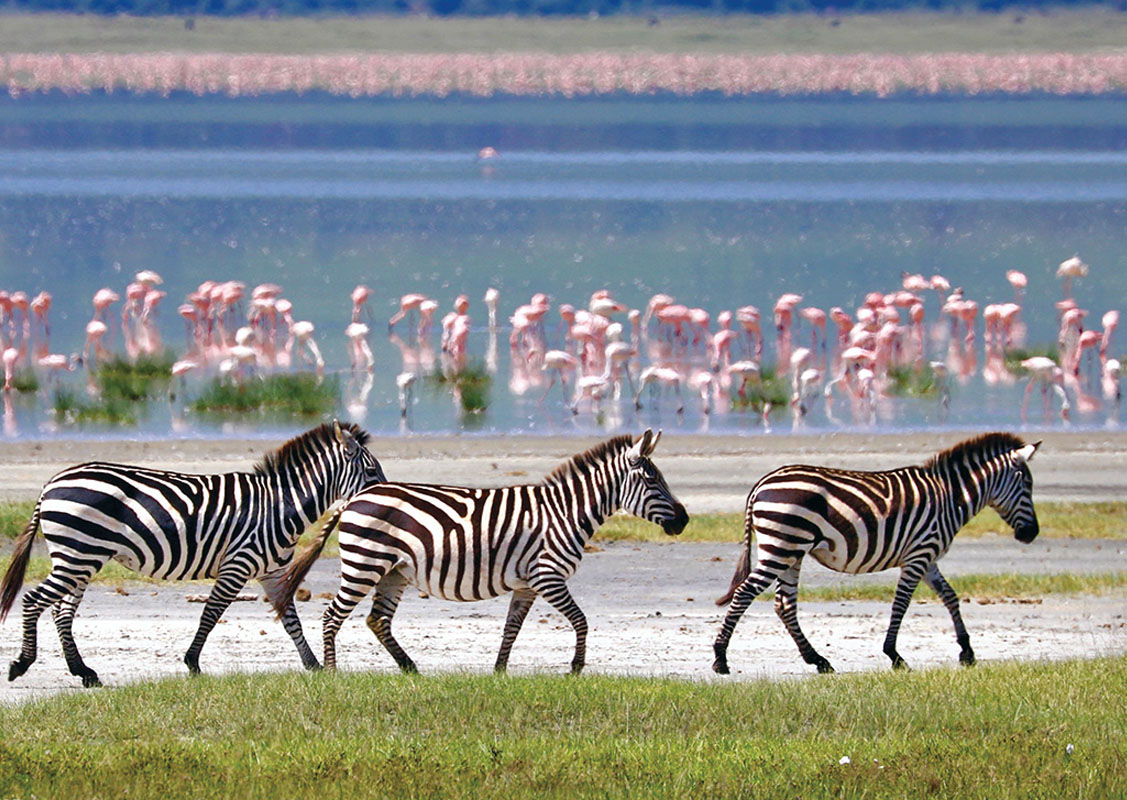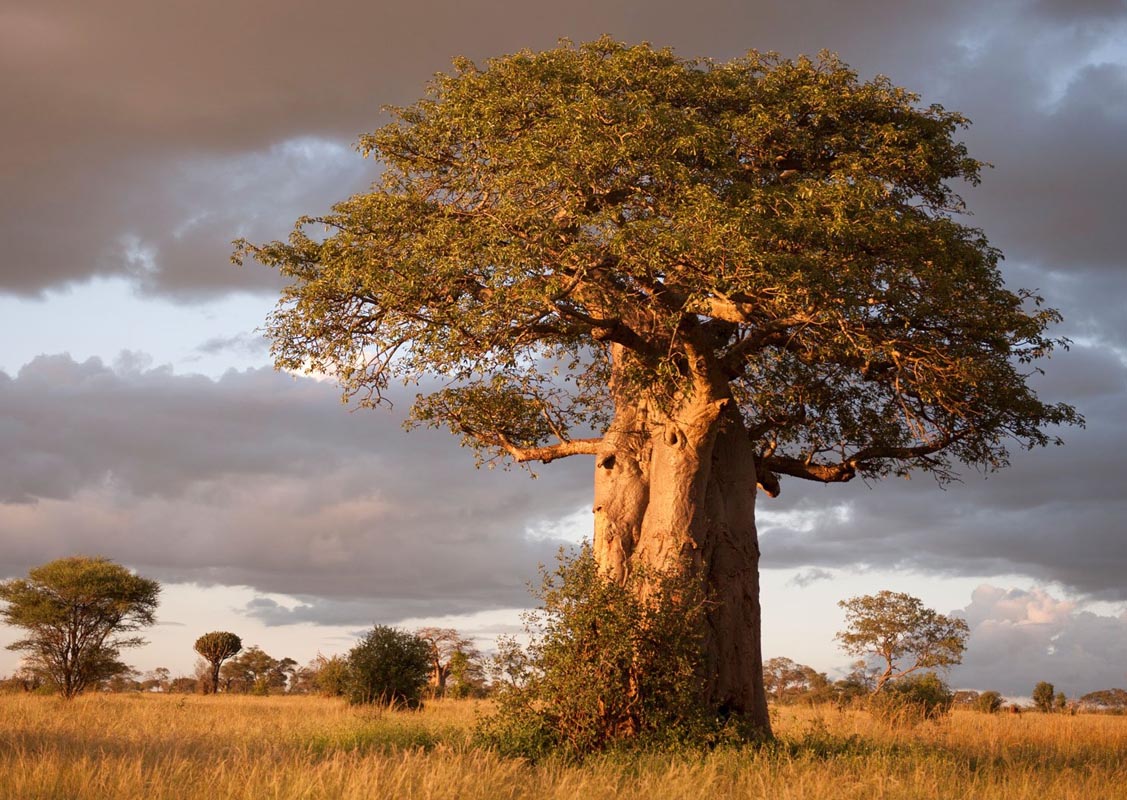 03 days safari to Tarangire, Ngorongoro crater and Lake Manyara
Breakfast at your hotel, we will pack your hot lunch using our picnic hamper before heading to Tarangire National Park.
Arrive at the park, your safari guide will do the paperwork and continue with a full day game drive.
This charming quiet park is a hidden jewel, especially when you like to experience an authentic safari in northern Tanzania. Its unique landscape, dotted with thousands of baobabs is spectacular.
The Tarangire Ecosystem is defined by the long-distance migration of wildebeest and zebras. Thousands of animals concentrate in Tarangire National Park during the dry season from the surrounding wet-season dispersal and calving areas. Elephants are the undisputed stars in Tarangire. During the dry season, this park has one of the largest concentrations of elephants in the world.
Lunch will be provided at midday and be served with a cup of coffee, tea, hot chocolate, and soft drinks
Later exit from the park and proceed to the lodge for your dinner and overnight in the lodge close to Ngorongoro main gate.
Breakfast at the lodge, depart with your packed hot lunch, and drive towards the Ngorongoro Conservation area.
After all check-in formalities, start to drive alongside the Lerai Forest, and here you will start to appreciate the majesty of one of the largest intact caldera in the world and one of the most spectacular sights in the whole of Africa
Then you will descend into the crater floor for your full day of game drive. If it will be your lucky day you will have a chance of spotting all of the big 5 including rhinos, lions, leopards, buffalo, and elephants which lives in this wonderful caldera alongside zebras, hippos, wildebeest, hyenas, and many more. View spectacular birds including flamingos on the Soda Lake, geese, storks, and vultures
Enjoy your lunch with coffee, tea, and hot chocolate at Ngoitoktok swamp while facing the hippo pool, continue with the game drive while ascending the crater.
After an exciting day, drive back to the lodge for your dinner and overnight stay in the lodge close to Lake Manyara national park gate.
Breakfast at the lodge around 0700hrs, depart at 0730hrs with your hot lunch to Lake Manyara national park "The home of the tree-climbing lions".
Lake Manyara National Park is a scenic gem, once described by Ernest Hemingway as "the loveliest I had seen in Africa".
It's one of Tanzania's smaller parks, with nearly two-thirds of its area covered by the lake. The compact game-viewing here is a true microcosm of the Tanzanian safari experience.
Lake Manyara is famous for its tree-climbing lions, the world's largest population of baboons, 400 species of birds, and the soda-ash lake with pink-hued flamingos.
Lunch will be provided at midday and be served with a cup of coffee, tea, hot chocolate, and soft drinks
Later in the late afternoon start to drive back to Arusha and dropped off at your place.
What Fox Africa Safaris Offer.
This tour starts and ends at Kilimanjaro Airport or Arusha.
This tour is planned to end in Zanzibar
Book your own international flights.
Fly to/from Kilimanjaro Airport (JRO – Check price) near Arusha. Or fly to/from Arusha Airport (ARK – Check price) via Dar es Salaam or Nairobi (Kenya)
A transfer from and back to the airport is included
Additional accommodation before and at the end of the tour can be arranged for an extra cost
Travel Documents
Valid passport
Yellow fever vaccination records/ certificate.
Tanzania visa, available at airport upon arrival, USD $100 payable in cash only for US citizens or USD $50 for residents of UK/European Union and most other countries.
Copy of flight itinerary.
Copy of travel and/or medical evacuation insurance.
Personal medical/dental insurance cards.
Credit card (Visa and MasterCard are most widely accepted).
Cash in U.S. Dollars (bills MUST have been issued in 2004 or later) 
Clothing
Remember, it's not a fashion show out there, so be a bit more practical when choosing your safari wardrobe. Try to stay away from bright colours – khaki and other neutral colours tend to work well. It is probably best if you dress in layers since it can get cold, but also very hot.
Sweater or fleece pullover to keep warm
Sturdy boots or sandals 
Sun hat
Sun glasses
T-shirts or polo shirts (2-5 depending on how often you want to change)
 Long sleeve shirts (light weight)
 Shorts
 Long trousers
 Underwear
 Socks
 Sleepwear
 Travel towel
 Thermal underwear, gloves and warm hat (during May – Sept)
 Rain coat and rain trousers (During rainy season Mar – May and Oct – Dec)
Highly recommended

Camera and memory cards
Binoculars
Sunscreen
Hand sanitizer and wet wipes
Insect Repellent
Personal toiletries (soap, shampoo, toothbrush, eye drops etc)
Malaria tablets
Basic first aid kit and prescription medicines
Flashlight or headlamp
Chargers and extra batteries for your camera, phone etc
Power adapter to fit the UK style electrical socket
Others tips
Bring soft luggage such as a duffel bag, hiking pack or sports bag. These are ideal for packing into a safari vehicle. Hard suitcases can often be difficult to fit into the vehicles.
Bring a backpack to carry all of your important items including travel documents, money, camera, medication etc. You should keep this backpack with you at all times.
Keep luxury items such as hair dryers/ straighteners, expensive jewellery, make up and bulky toiletries to an absolute minimum. If in doubt, leave them out.
If you plan to bring cash, divide it into different areas of your carry-on luggage, wallet and money belt just in case something happens to one of those carry items.
Leave some space in your luggage for the all-important souvenirs that you will probably buy. There are places where you can send packages home via DHL etc, however this can sometimes be an expensive option.